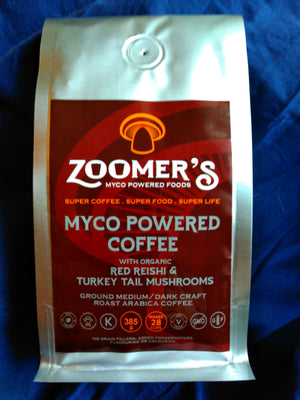 SOLD OUT - DEPOSIT - 50 Units - ZOOMER'S MYCO POWERED COFFEE - RED REISHI & TURKEY TAIL
Sale price Price $112.00 Regular price Unit price / per
SOLD OUT! No Problem. Get yourself to the top of the list of priority for the next batch. 
Deposits are 100% Refund guaranteed. Simply contact our sales representative for immediate refund.
3 pre-orders max per customer.
*Refunds are not guaranteed past 3 orders due to financial security policy.
**Delivery time could be extended beyond shipping times quoted depending on inventory levels.